Welcome to the 2013 Media Credentialing Survey.
This survey is designed to gather information about the practices of both government and private organizations that issue media credentials or grant special access to newsgatherers in your region of the country. This survey will help to increase public understanding of how newsgatherers are identified and treated by those who control access to events and information of critical public importance. It is our hope that data from the survey will be used as support for research and legislative efforts to improve newsgatherer access. 
The 2013 Media Credentialing Survey was designed by a working group of non-profit organizations dedicated to press freedom, including the Digital Media Law Project, Free Press, the National Press Photographers Association, Journalist's Resource, the Investigative News Network, and the Nieman Journalism Lab. These organizations are deeply concerned about the effect of credentialing systems on all members of the journalism world, including both employees of journalism organizations and those who work independently.
The survey has now closed. Thank you to everyone who has taken the survey; we are now in the process of analyzing the data gathered. If you have any questions about the survey, please email staff [at] dmlp.org or use the Digital Media Law Project's contact form.
***
The 2013 Media Credentialing Survey Working Group 
The Digital Media Law Project at Harvard University's Berkman Center for Internet and Society provides online legal resources for independent journalists and online media ventures. Through a variety of initiatives, the DMLP gets journalists the legal information and assistance they need in a form that is useful.

Free Press is building a powerful nationwide movement to change media and technology policies, promote the public interest and strengthen democracy. Free Press advocates for universal and affordable Internet access, diverse media ownership, vibrant public media and quality journalism.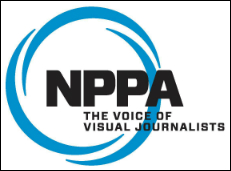 Founded in 1946, the National Press Photographers Association is dedicated to the advancement of visual journalism – its creation, practice, training, editing and distribution – in all news media and works to promote its role as a vital public service.

Based at the Shorenstein Center at Harvard, the Journalist's Resource project examines news topics through a research lens. We focus on surfacing scholarly materials that may be relevant to other media practitioners, bloggers, educators, students and general readers.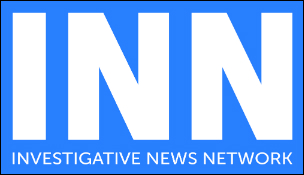 An association of more than 80 nonprofit newsrooms, INN's mission is to help nonprofit news organizations produce and distribute stories with impact; to achieve cost efficiencies by pooling resources and services; and to develop new revenue streams that will help member organizations become sustainable, mission-driven, nonprofit businesses.
A project of the Nieman Foundation at Harvard University, the Nieman Journalism Lab is an attempt to help journalism figure out its future in an Internet age. We want to highlight attempts at innovation and figure out what makes them succeed or fail. We want to find good ideas for others to steal. We want to help reporters and editors adjust to their online labors; we want to help traditional news organizations find a way to survive; we want to help the new crop of startups that will complement - or supplant - them.