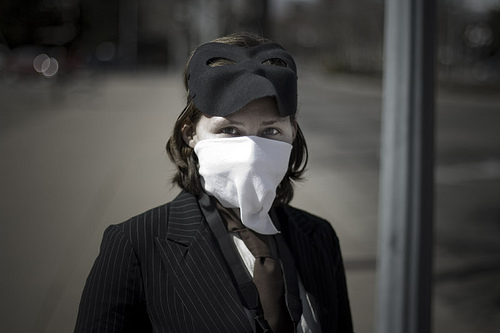 A North Carolina trial court recently ordered the editor of the local community blog Home in Henderson to turn over the names and addresses of six pseudonymous commenters who allegedly defamed former Vance County commissioner Thomas S. Hester, Jr. As the Reporters' Committee for Freedom of the Press noted, the court used a lower standard in determining whether to order disclosure than is common in cases of this kind. In a June 28 order, Superior Court Judge Howard E. Manning, Jr. determined that six of out of twenty anonymous comments about Hester were actionable and therefore concluded that Hester's interest in proceeding with the case overcame those commenters' qualified First Amendment right to speak anonymously.
Judge Manning's reasoning is somewhat difficult to follow. He praised the standard set forth in Dendrite International v. Doe, 775 A.2d 756 (N.J. App. Div. 2001), the leading case on this issue. Yet, he also qualified this endorsement, saying he would only use "some" of Dendrite's test in making his determination. In reality, Judge Manning simply tested the legal sufficiency of Hester's allegations, considering a testing of the evidence "way too stringent and premature." This is at odds with Dendrite, which clearly requires that the plaintiff support his claim with a prima facie evidentiary showing "[i]n addition to establishing that [his] action can withstand a motion to dismiss for failure to state a claim upon which relief can be granted." Dendrite, 775 A.2d at 760 (emphasis added). In essence, the court simply applied a motion to dismiss standard, reminiscent of that articulated in older cases like Columbia Insurance v. Seescandy.com, 185 F.R.D. 573 (N.D. Cal. 1999).
One of the noteworthy aspects of this case is the blog editor's argument in his motion to quash that the identities of the commenters were protected by North Carolina's shield law, N.C. Gen. Stat. § 8‑53.11. Unfortunately, the court never directly addressed the issue in its decision and so didn't decide whether Home in Henderson's editor qualified as a journalist for purposes of the law.
In recent years, courts in Montana, Oregon, and Illinois have considered whether news sites can invoke state shield laws to protect the identity of anonymous commenters. It's too bad this court did not weigh in on this question from the North Carolina perspective.
(Marina Petrova is a rising second year student at UCLA School of Law and a CMLP legal intern.)
(Photo "Anonymous #16" courtesy of Flickr user JacobDavis, licensed under a CC Attribution-NonCommercial-No-Derivs 2.0 Generic license.)