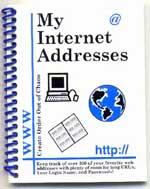 A case in the Massachusetts Court of Appeals, Ajemian v. Yahoo!, Inc., decided on May 7, is the latest case dealing with ownership of digital assets after death.
Plaintiffs, Marianne Ajemian and Robert Ajemian, are co-administrators of their brother John Gerald Ajemian's estate. In 2002, Robert opened a Yahoo! account for John. Robert was a co-user of the account, but used it infrequently; rather, John was the primary user. John was killed in an accident in 2006. By that time, Robert had forgotten the password to the account. Plaintiffs tried to access the account to help them locate his assets and contact John's friends to inform them of his death.
However, Yahoo! refused to let them access the account and its content, claiming that it would be a breach of the Stored Communications Act (SCA), 18. U.S.C. §§ 2701 et seq. The SCA provides a cause of action against someone who "intentionally accesses without authorization a facility through which an electronic communication service is provided ... and thereby obtains, alters, or prevents authorized access to a wire or electronic communication while it is in electronic storage."
After negotiation with Yahoo!, Plaintiffs filed a declaratory judgment action in Probate Court seeking a declaration that they were entitled to access the subscriber records of John's email account (including subscriber information and e-mail header data, but not the e-mails themselves). Yahoo! agreed not to oppose that action, and a probate judge granted access to those records. read more »
Bookmark/Search this post with: