Today we are pleased to republish a piece from Tabitha Messick about her experiences as a 2012 Digital Media Law Project Summer Intern; this post was originally published by the DMLP's founder, David Ardia, on his blog at the UNC Center for Media Law & Policy. Thanks to both David and Tabitha for allowing us to run this post!
If you are interested in becoming a summer intern for the DMLP, please visit the Berkman Center's Summer Internship Program website for more information!
---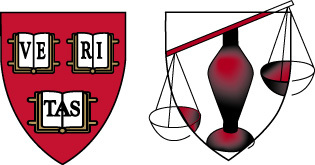 My 2L summer at the Digital Media Law Project  (DMLP) at the Berkman Center for Internet & Society (based at Harvard University in Cambridge, MA) was simply amazing. I've known about the Berkman Center for years, and have frequently used the resources at DMLP (formerly the Citizen Media Law Project). I would have never imagined that I would have the opportunity to work there.
I came to law school with an interest in media law, Internet policy and privacy issues. I am a 2007 graduate of UNC's School of Journalism and Mass Communication.  I chose to enroll at UNC School of Law because of its media law curriculum and because of the Center for Media Law & Policy. read more »
Bookmark/Search this post with: