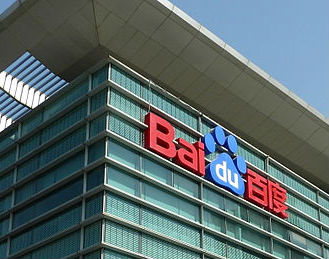 Baidu, the operator of China's most popular search engine, has won the dismissal of a United States lawsuit brought by pro-democracy activists who claimed that the company violated their civil rights by preventing their writings from appearing in search results. In the most thorough and persuasive opinion on the issue of search engine bias to date, a federal court ruled that the First Amendment protects the editorial judgments of search engines, even when they censor political speech. This post will introduce the debate over search engine bias and the First Amendment, analyze the recent decision in Zhang v. Baidu [2], and discuss the implications of the case for both online speech and search engines.
Search Engine Bias and the First Amendment
When users enter a query into a search engine, the search engine returns results ranked and arranged by an algorithm. The complicated algorithms that power search engines are designed by engineers and modified over time. These algorithms, which are proprietary and unique to each search engine, favor certain websites and types of content over others. This is known as "search engine bias."
The question of whether search engine results constitute speech protected by the First Amendment is particularly important in the context of search engine bias, and has been the subject of considerable academic debate. Several prominent scholars (including Eric Goldman [3], Eugene Volokh [4], and Stuart M. Benjamin [5]) have argued that the First Amendment encompasses results generated by search engines, thus largely immunizing the operators search engines from liability for how they rank websites in search results. Others (primarily Tim Wu [6]) have maintained that because search engine results are automated by algorithm, they should not be granted the full protection of the First Amendment.
Until now, only two federal courts had addressed this issue. See Langdon v. Google [7], 474 F. Supp. 2d 622 (D. Del. 2007); Kinderstart v. Google [8], 2007 WL 831806 (N.D. Cal. 2007). In dismissing claims against Google, Microsoft, and Yahoo brought by private plaintiffs dissatisfied with how their websites ranked in search results, both courts concluded after limited analysis that search engine results are protected under the First Amendment.
Baidu in Court
In May 2011, eight Chinese-American activists who described themselves as "promoters of democracy in China" filed a complaint [9] against Baidu in the United States District Court for the Southern District of New York. The plaintiffs, who are residents of New York, alleged that Baidu had violated their First Amendment and equal protection rights by "censoring and blocking" the pro-democracy content they had published online from its search results, purportedly at the behest of the People's Republic of China. While the plaintiffs' content appeared in results generated by Google, Yahoo, and Bing, it was allegedly "banned from any search performed on … Baidu."
Baidu responded by filing a motion for judgment on the pleadings [10]. Baidu argued that the plaintiffs' suit should be dismissed based on the longstanding principle that the First Amendment "prohibits the government from compelling persons to speak or publish others' speech." Baidu also accused the plaintiffs of bringing a meritless lawsuit "for the purpose of drawing attention to their views."
Last month, United States District Judge Jesse M. Furman concluded in a thoughtful decision [2] that that the results returned by Baidu's search engine constituted speech protected by the First Amendment, dismissing the plaintiffs' lawsuit in its entirety.
Judge Furman began his analysis with a discussion of Miami Herald Publishing Co. v. Tornillo [11], a 1974 decision in which the Supreme Court held that a Florida statute requiring newspapers to provide political candidates with a right of reply to editorials critical of them violated the First Amendment. By requiring newspapers to grant access to their pages the messages of political candidates, the Florida law imposed an impermissible content-based burden on newspapers' speech. Moreover, the statute would have had the effect of deterring newspapers from running editorials critical of political candidates. In both respects, the statute was an unconstitutional interference with newspapers' First Amendment right to exercise "editorial control and judgment."
The court then cited Hurley v. Irish-American Gay, Lesbian & Bisexual Group of Boston [12], which extended the Tornillo principle beyond the context of the press. In that case, the Supreme Court ruled that Massachusetts could not require organizers of a private St. Patrick's Day parade to include among marchers a group of openly gay, lesbian, and bisexual individuals. This was true even though parade organizers did not create the floats themselves and did not have clear guidelines on who and what groups were allowed to march in the parade. Once again, the Court held that requiring private citizens to impart a message they did not wish to convey would "violate[] the fundamental rule of protection under the First Amendment . . . that a speaker has the autonomy to choose the content of his own message."
These decisions taken together, according to the court, established four propositions critical to its analysis. First, the government "may not interfere with the editorial judgments of private speakers on issues of public concern." Second, this rule applies not only to the press, but to private companies and individuals. Third, First Amendment protections apply "whether or not a speaker articulates, or even has, a coherent or precise message, and whether or not the speaker generated the underlying content in the first place." And finally, that the government has noble intentions (such as promoting "press responsibility" or preventing hurtful speech) is of no consequence. Disapproval of a speaker's message, regardless how justified the disapproval may be, does not legitimize attempts by the government to compel the speaker to alter the message by including one more acceptable to others.
In light of these principles, the court reasoned that "there is a strong argument to be made that the First Amendment fully immunizes search-engine results from most, if not all, kinds of civil liability and government regulation." In retrieving relevant information from the "vast universe of data on the Internet" and presenting it in a way that is helpful to users, search engines make editorial judgments about what information to include in search results and how and where to display it. The court could not find any meaningful distinction between these judgments and those of a newspaper editor deciding which wire-service stories to run and where to place them, a travel guidebook writer selecting which tourist attractions to mention and how to display them, or a political blog choosing which stories it will link to and how prominently they will be featured.
Judge Furman made clear that the fact that search-engine results are produced algorithmically had no bearing on the court's analysis. Because search algorithms are written by human beings, "'they 'inherently incorporate the search engine company engineers' judgments about what materials users are most likely to find responsive to their queries.'" When search engines return results, ordering them from first to last, "they are engaging in fully protected First Amendment expression," the court concluded.
The court declined to see any irony in holding that the democratic ideal of free speech protects Baidu's decision to disfavor speech promoting democracy. "[T]he First Amendment protects Baidu's right to advocate for systems of government other than democracy (in China or elsewhere) just as surely as it protects Plaintiffs' rights to advocate for democracy."
Implications for Online Speech and Search Engines
As the amount of content on the Internet grows exponentially, search engines play an increasingly important role in helping users navigate an overwhelming expanse of data – Google alone processes 100 billion search queries [13] each month. As such, there is a definite public interest in shielding search engines from civil liability and government regulation. The decision in Zhang v. Baidu promotes strong constitutional protections for some of the Internet's most heavily relied-upon intermediaries, making it clear that search engines cannot be compelled to include in their results the speech of others. Though not addressed in this case, these protections complement those guaranteed to search engines by Section 230 [14] of the Communications Decency Act [14]. CDA § 230(c)(1) immunizes search engines from most kinds of tort liability for publishing the third-party content of others, while CDA § 230(c)(2) protects their decisions to remove it.
If search engines were subject to civil liability in the United States for the ways in which they display and rank content in search results, individuals would have the power to alter or censor those results via the federal courts. In addition to the obvious financial consequences of civil liability for search engine operators (the plaintiffs in Zhang v. Baidu sought more than $16 million in damages), such a course could result in significant compliance burdens. To better understand how this might play out, one must look no further than this order [15] by a French court requiring Google to remove from search results at the request of a British executive certain images which had been deemed to violate his right of privacy in a United Kingdom lawsuit. The court seemed to take the position that Google's argument that the First Amendment protected its search results was inconsistent with the "neutral and passive role of a host," as required to claim the protection of French intermediary law. Marie-Andree Weiss did an excellent write-up [16] on this controversial decision for the Digital Media Law Project.
Though it has been rightfully heralded [17] for reaching the conclusion that operators of search engines are exercising their First Amendment rights when deciding which websites to display in what order, the decision in Zhang v. Baidu has serious and potentially negative practical consequences for online speakers. Search engines play a critical role in helping online speech be discovered. Allowing search engines to prevent certain types of content from being indexed in search results could mean that some online speech will be nearly impossible to find without a direct link to where it exists online. A tremendous amount of power [18] over what online speech can be easily located now rests in an ever-dwindling [19] number of private entities. Proposals for a publicly-controlled, open source search engine [20] belonging to "The People" have yet to gain traction.
Attorneys for the plaintiffs in Zhang v. Baidu have announced plans to appeal [21] the decision to the U.S. Court of Appeals for the Second Circuit. Should the Second Circuit adopt the line of reasoning laid out so clearly by the district court, plaintiffs across the country considering bringing a lawsuit over search engine bias would be hard-pressed to overcome the First Amendment hurdles put in place by this likely influential precedent.
Natalie Nicol earned her J.D. from University of California, Hastings College of the Law. During law school, she worked as an intern at the Digital Media Law Project, the Electronic Frontier Foundation, and the First Amendment Project.
(Image courtesy of Flickr user simone.brunozzi [22] pursuant to a Creative Commons CC BY-SA 2.0 [23]license.)