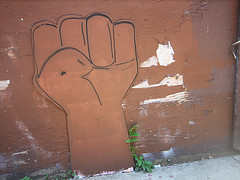 The Ninth Circuit Court of Appeals issued a decision last Monday in In re: Anonymous Online Speakers, No. 09-71265 (9th Cir. July 12, 2010), a case that could be influential for future courts deciding whether to order the identification of anonymous or pseudonymous Internet speakers.  In the course of a primarily procedural ruling, the appellate court suggested in dicta that an expansive category of "commercial speech" is entitled to reduced protection in anonymity cases.  As explained below, the decision could have negative consequences for consumers' ability to remain anonymous while speaking critically about products and services online.
The case is part of a long-standing business dispute between Quixtar, Inc., successor to the Amway Corporation (which has since returned to that name), and Signature Management TEAM, LLC, which sells books, seminars, and motivational speaker appearances to the Independent Business Operators ("IBOs") that sell Quixtar's products.  In this action, Quixtar sued TEAM for tortious interference with contracts and business relations, premised on the allegation that TEAM carried out an online "smear campaign" aimed at inducing IBOs to terminate their contracts with Quixtar.
In a deposition of a TEAM employee, Quixtar sought information about the identity of five anonymous Internet speakers, and the employee refused to answer.  Quixtar then moved to compel testimony about the authors of four blogs and a video that were critical of Quixtar management: "Save Us Dick DeVos," "Q'Reilly," "Integrity is TEAM," "IBO Rebellion," and "Hooded Angry Man." According to Quixtar, statements appearing on these sites were linked to TEAM and therefore supported Quixtar's claims of tortious interference, including: "Quixtar has regularly, but secretly, acknowledged that its products are overpriced and not sellable"; "Quixtar refused to pay bonuses to IBOs in good standing"; and "Quixtar currently suffers from systemic dishonesty."  Slip op. at 9911-12.
After applying the Doe v. Cahill standard to the statements in question, the district court ordered the TEAM employee to disclose the identity of three of the five speakers. Both sides petitioned for a writ of mandamus seeking to overturn the ruling. The Ninth Circuit decision denied both of the mandamus requests on procedural grounds, emphasizing that mandamus is an "'extraordinary' remedy limited to 'extraordinary' causes." Slip op. at 9914.
In the course of its decision, however, the appeals court characterized the statements at issue as commercial speech, which is afforded less constitutional protection than other types of expression. See generally Central Hudson Gas & Elec. Corp. v. Public Serv. Comm'n, 447 U.S. 557 (1980) (holding that truthful, non-misleading commercial speech is entitled to constitutional protection, though less than other constitutionally guaranteed expression).  The Ninth Circuit wrote:
The Internet postings and video at issue in the petition and cross-petition are best described as types of "expression related solely to the economic interests of the speaker and its audience" and are thus properly categorized as commercial speech.  The claimed disparagement goes to the heart of Quixtar's commercial practices and its business operations.
Slip op. at 9913-14.  Having made this determination, the court distinguished Cahill as involving political speech and reasoned that, when dealing with commercial speech, "Cahill's bar extends too far." Slip op. at 9920. The court offered up the following general principle:
[W]e suggest that the nature of the speech should be a driving force in choosing a standard by which to balance the rights of anonymous speakers in discovery disputes. For example, in discovery disputes involving the identity of anonymous speakers, the notion that commercial speech should be afforded less protection than political, religious, or literary speech is hardly a novel principle. The specific circumstances surrounding the speech serve to give context to the balancing exercise.
Id. In formulating its approach, the court relied on two federal appellate decisions, NLRB v. Midland Daily News, 151 F.3d 472 (6th Cir. 1998) (involving a government agency's motion to compel a newspaper to answer a subpoena identifying an anonymous advertiser), and Lefkoe v. Jos. A. Bank Clothiers, Inc., 577 F.3d 240 (4th Cir. 2009) (allowing deposition of an anonymous speaker in a securities fraud class action).  The court also relied on the Supreme Court's recent decision in Doe v. Reed, 09-559 (U.S. June 24, 2010), which held that signatories of referendum petitions generally do not have a constitutional right to keep their identities secret, but that courts should consider in individual cases whether a particular referendum presents sufficiently unique circumstances so that anonymity is required.
While the Ninth Circuit is correct that the First Amendment generally extends less protection to commercial speech, its decision is troubling for a couple of reasons.  First, the court's sense of what qualifies as commercial speech seems unduly broad. It is hard to draw a principled distinction between the derogatory statements here (e.g., "Quixtar currently suffers from systemic dishonesty") from some of the more extreme statements that might appear on a consumer review site or gripe site. Certainly, it would not be too difficult for a business plaintiff to characterize an outraged customer's commentary on Yelp, Consumeraffairs.com, or a free-standing gripe site as "related solely to the economic interests of the speaker and its audience" and going "to the heart of [the plaintiff's] commercial practices and its business operations." As Wendy Davis succinctly put it last week: "If criticizing another company's business operations is 'commercial speech,' then every post on a gripe site couldbe considered commercial."
Relatedly, Paul Levy points out that the Ninth Circuit seems to have simply accepted Quixtar's theory of the case in characterizing the speech in question as commercial: 
To be sure, it is commercial on Quixtar's theory of the case (derogatory comments posted by a rival for the purpose of stealing business), but the same could be said in any Cahill-type case – on the plaintiff's legal theory, the Doe's speech is unprotected by the First Amendment because, for example, it is false statements of fact made with actual malice.   Yet that has never been enough to overcome the right of anonymous speech.  Hopefully there was some basis in the record other than the plaintiff's say-so for finding the speech commercial.
The court's circular reasoning could tilt the scales in favor of disclosure in every defamation case, where plaintiff by definition claim that the speech in question is not entitled to any First Amendment protection at all. And as Paul suggests, the Ninth Circuit's approach will simply encourage plaintiffs to characterize all criticism of their businesses as a competitor's smear campaign as opposed to legitimate consumer criticism.  The whole point of the Dendrite and Cahill tests is to make sure that plaintiffs can support such allegations with at least some minimal factual basis before they get what they want.
Photo "Fight the power" courtesy of Flickr user C-Monster, licensed under a CC Attribution-NonCommercial 2.0 Generic.