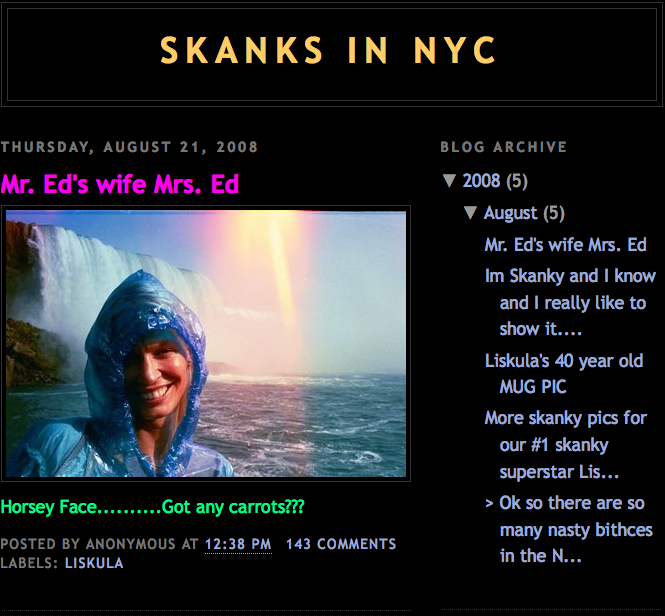 Wendy Davis of MediaPost reports that the blogger behind the Skanks in NYC blog will keep his/her identity secret for another four weeks.  In a hearing yesterday in New York Supreme Court, Judge Joan Madden refused to rule on model Liskula Cohen's request for discovery from Google regarding the blogger's identity until after Google notified the blogger, providing him/her an opportunity to object.  Davis notes that the court ordered Google to email the blogger the court papers by Wednesday,  January 28, and another hearing is scheduled for February 23. 
It's a good thing that the court delayed its ruling on the substance of Cohen's request because it raises tricky questions about whether the critical statements appearing on Skanks in NYC are fact or opinion (see my previous post), and the court could use the benefit of zealous advocacy from both sides of the dispute.  At yesterday's hearing, lawyers for Google took no position on whether the blog is defamatory, showing -- as Davis puts it -- that "[w]hile Google won't just turn over information without a court order, it's not about to fight bloggers' battles for them."  It'll be interesting to see whether the blogger comes forward (through counsel) to fight it out. 
We'll be monitoring case developments in our database entry, Cohen v. Google (Blogger).