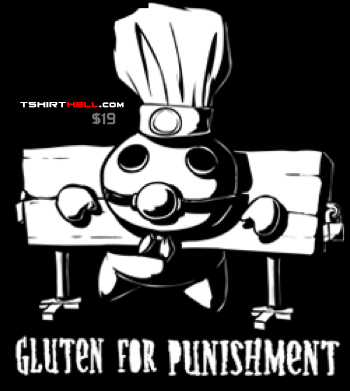 I have written plenty of posts in which I have opined that sue-happy entities simply do not understand the Streisand Effect. That is, they do not grasp that the Internet has fundamentally changed the economics of menace: attempts to gag individuals will only result in a greater publication of those pieces of information that the litigant is trying to hide.  The story hits Twitter, the net hordes awaken, and the PR battle becomes a rout. See Sarah Palin, Tony La Russa, Shaw Printing, ACORN, et alia.
But to be fair, at least some individuals grasp the basics of the Streisand Effect and try to avoid it. Unfortunately, this does not mean that these people refrain from filing meritless lawsuits in order to censor critics. Instead, these wise bullies simply try to suppress the disclosure of their attempted gags.  One method is to claim that the threat itself is copyrighted, as was the case with Platinum Equity. I have detailed why this should almost never work; similarly, it offends the sensibilities to allow an extortionist to copyright a threat, or a kidnapper to copyright a ransom note (no matter how lovingly crafted these implements of terror may be). But Vision Media cooked up a more novel method to hide information from the public. Thankfully a judge saw through it; but it truly was an inspired attempt to smother the Streisand Effect.

Background: In February 2009, Vision Media TV, a company that makes video segments that advertise nonprofit companies, sued Julia Forte, who runs the website 800Notes, a forum site on which members of the public can discuss telemarketing companies and practices. Vision Media filed suit in federal district court in Florida after Forte refused to identify users who posted critical comments about the company and to remove the postings. The complaint, which has been amended several times, currently includes claims for libel, trademark dilution under Florida law, and "defamation by implication."

In January 2010, Forte moved to dismiss the complaint, or alternatively for summary judgment.  She argued, among other things, that the court lacked personal jurisdiction over her, and that Section 230 of the Communications Decency Act immunized her for publishing the statements of her users. Paul Levy, one of Forte's lawyers, posted a copy of this motion on his firm's blog.   

Vision Media must have realized that wasn't a good thing if people knew that it went around suing critics. So they argued that Paul Levy's public posting of the Defense's motion for summary judgment defamed the Plaintiffs and Hugh Downs (a television host). Accordingly, Vision Media asked the court to order Levy to remove any references to Vision Media from his website in order to "allow the Court, rather than the media or the public, [to] decide the [case]." Plaintiff Motion to Strike, 5 – 6.
Bravo, Vision Media. You had the gall to argue that a court motion (and one of public record) was so likely to sway public opinion that in order for justice to be done, that same motion needed to be hidden away. Wow.
Thankfully, the judge was having none of this and swatted the motion with alacrity. "The motion for summary judgment is a matter of public record, and the Court sees no reason to prevent Defendants from posting their motion on their internet website or otherwise disseminating it." Denial of Gag Order, 2.
So now that the "publication of motion as defamatory grandstanding" maneuver has been strangled in the crib, let's review. If you send off a meritless C&D or file a pointless lawsuit, there is no way of keeping it quiet. A merciless PR thrashing is the price you have to pay for using our legal system as your own personal ball gag. 
(Andrew Moshirnia is a second year law student at Harvard Law School and a CMLP blogger. His safe word is "banana.")
Picture originally from T-Shirt Hell http://www.tshirthell.com/funny-shirts/gluten-for-punishment