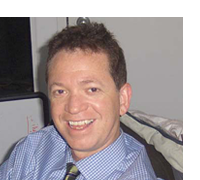 I'm excited to welcome Andrew Mirsky as a guest blogger.  Andrew is an attorney and Principal of Mirsky & Company, PLLC, a law firm with particular emphasis in new media, intellectual property, technology, corporate and nonprofits. He has 17 years' experience as a business and commercial lawyer, including 5 years' experience in company management of media and technology enterprises. Andrew began his law career in New York City at the corporate law firm of Kaye Scholer LLP, focusing on corporate and finance transactions and advising clients in media, healthcare, securities, finance, manufacturing, and real estate. Andrew later worked in-house at a client technology startup, with a business of supply-chain management technology.
Andrew moved to Washington in 1999 and worked in Advertising Operations at The Washington Post Company, before joining Atlantic Media Company as Director of Business Development and Legal Affairs. Atlantic is publisher of The Atlantic Monthly, National Journal and Government Executive. 
Mirsky & Company is a founding member of the Washington, DC-based industry group "Media Future Now," a monthly lunch forum for the discussion of new media and digital technology business issues impacting content creators, advertisers and marketers, production and operations managers, financiers and related new media players. 
Andrew has his law and undergraduate degrees from the University of Pennsylvania, in Philadelphia. He attended high school in Millburn, NJ, and studied classical and jazz piano at the Manhattan School of Music (Preparatory Division), in New York City.
Please join me in welcoming Andy!