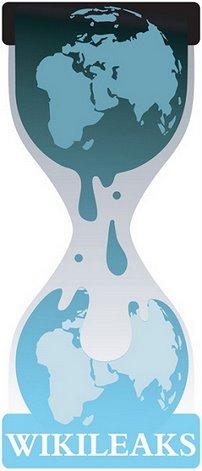 I have a pet theory that perfect informational transparency would make the world a more civil place.  Sure, it might be embarrassing to reveal our personal secrets and foibles to the world, but the tradeoff would be that you'd know when someone was talking out of both sides of their mouth.  In such a world, maybe that senator wouldn't be quite so holier-than-thou when the public knows about his penchant for underage prostitutes.  Or maybe that Member of Parliament having an affair with a teenager would have been a little more tempered in her homophobia.
Of course, such a system is completely unrealistic—people value privacy too much to accept such a thing, and there are simply too many practical obstacles to the free flow of information. Still, the whistleblower site Wikileaks stands as an example of how we can break down some of the barriers to greater transparency. While not without controversy, some of it probably well deserved, the three-year-old site has made a valuable contribution to journalism and to public debate more generally, a contribution recognized on both sides of the political spectrum, from The Economist to Amnesty International.
Unfortunately, Wikileaks recently has been forced to suspend operations.  Although its many legal opponents were unable to bring it down in court, the website has apparently fallen victim to the more banal necessity of cash flow.  According to its homepage, it is $70,000 short of basic operating costs, and $470,000 short of its total budget (which includes staff salaries).  And until it has at least enough cash to cover its basic costs, Wikileaks is on hiatus.
Wikileaks makes a point of not accepting money from corporations or governments, for fear of undermining its mission. It has managed to raise some $130,000 via private donations, but perhaps unsurprisingly, it hasn't covered the bases yet.  Investigative journalist Paul Lashmar tells BBC News:
"(Web) users aren't interested in how the people behind sites make their money," he said.

"The problem for the self-funding model is that sites like WikiLeaks will not find it easy to attract funding through advertising.

"At some point people who care about free speech will realise that free speech has to be funded, otherwise it's not free."
On the plus side, some of the British media are drumming up support for Wikileaks.  Wired UK writes that both The Guardian and The Spectator have run editorials encouraging people to donate to the cause.  Wired UK quotes:
Emily Butselaar of The Guardian writes: "Wiki[leaks] democratises news and information, allowing the public to access secret information that once would have been limited to the chateratti. For fear of compromising its integrity Wikileaks doesn't accept funding from corporations or governments. Instead, it relies on the public. If you want to read the exposés of the future, it's time to chip in."

Martin Bright [no relation, btw] of The Spectator adds: "As the UK libel laws continue to bite, Wikileaks remains one of the few places to defend genuine freedom of speech. I know money is tight, but I urge anyone who cares about liberty to visit the site and donate."
(Wikileaks was a source of a story of particular interest to the Brits last October, when it published a list of members of the British National Party.  The far-right BNP has a number of less-than-commendable policies, including whites-only membership and "voluntary" deportation of immigrants.  As such, their membership is of understandable public interest.)
I agree completely with these writers—it'd be a shame to lose such a source of information due to lack of funding.  Now, being a low-income law student facing school debts and a mortgage, I can appreciate that it's a bad time to be asking for donations.  But I'm going to throw them a few bucks.  If you are keen on keeping the information flowing, I'd urge you to consider doing the same.  You can make donations through the website's homepage. 
(Arthur Bright is a third-year law student at the Boston University School of Law and a former CMLP Legal Intern. Before attending law school, Arthur was the online news editor at The Christian Science Monitor.)