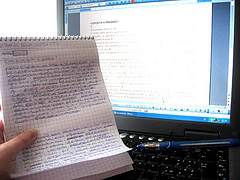 Kansas City Star reporter Alan Bavley had a hunch. After years of investigating the health care industry, Bavley began to suspect that state medical boards did not adequately discipline doctors who committed malpractice. Physicians battling substance abuse, for example, were punished far more harshly.
"I wanted to find doctors who were malpractice 'frequent fliers' and check to see if they had been disciplined, but I never had enough time to develop a viable strategy," Bavley said in a recent interview. "So the story languished on my bucket list."
Earlier this year, however, Bavley read a report (.pdf) by Public Citizen that included data on undisciplined doctors who had multiple malpractice payouts. Many of these doctors worked in Kansas and Missouri, the states Bavley covered for the Star. The information came from the "Public Use File" of a government database called the National Practitioner Data Bank ("NPDB"). Since 1986, the NPDB provided medical professionals with information on specific physicians that included malpractice claims or disciplinary cases. The Public Use File contained this data as well, though it did not list physicians by name. Still, in the words of ProPublica's Charles Ornstein, the file "enabled reporters across the country to write stories that exposed serious problems with patient care and patient safety." After learning about this file, Bavley used it to help affirm his hunch and he wrote an enterprising story about the reluctance of state regulators to discipline doctors with penchants for malpractice.
What would otherwise be a celebrated victory for open records and the journalists who use them has now become a fight against the Obama Administration for removing that Public Use File. The U.S. Dept. of Health and Human Services ("HHS"), which runs the NPDB, removed the file on Sept. 1 after a complaint by a neurosurgeon mentioned in Bavley's story who believed the Star reporter misused the site's confidential information. Worse, the agency wrote a letter (.pdf) to Bavley that threatened $11,000 or more in fines if he did in fact do so. (Bavley said that the doctor's name came from the family of a patient who is now pursuing malpractice claims against him — not that it should matter, as I explain below.) Despite protest by groups such as the Association of Health Care Journalists, Investigative Reporters & Editors, and the Society of Professional Journalists, the public database remains off-limits. Researchers can now only request data, and such requests can be denied.
"The Data Bank does not identify physicians. There are no names, no addresses, no dates of birth, no social security numbers," said Ornstein, who is also president of the Association of Health Care Journalists. "But what you had was reporters... [who] were filling in the blanks by talking to staff members at hospitals, by looking at court records, by calling different states to get their discipline files."
In other words, they practiced good old-fashioned journalism. But whether Bavley received information from the Public Use File or from the confidential sections of the database, the threatened fine runs afoul of the First Amendment. According to the letter sent to him by HHS, 45 CFR 60.15 prohibits anyone from using the information in the private database for anything outside "the purpose for which it was provided." That purpose, according to HHS, is to help health care entities evaluate a practitioner. Levying a fine on journalists who do not obey this limitation, however, is constitutionally suspect. Generally, the publication of truthful information about a matter of public significance cannot be punished. See Smith v. Daily Mail Publishing Co., 443 U.S. 97 (1978); Florida Star v. B.J.F., 491 U.S. 524 (1989).
"It is rare in any reporter's career to receive a letter from the feds," journalist William Heisel wrote. "This one was especially troubling because it went so far as to say that, in essence, reporters don't have a right to use data from the NPBD." And the fine if they do? "$11,000," Heisel added. "For some reporters, that could be a third of a year's wages."
Though an HHS official later called the threat moot given Bavley's independent source, the agency continues to restrict access to the information provided in the public file out of concern for the privacy of physicians — none of whom, as Ornstein explained, are even identified.
"In the meantime though, they're saying that reporters can submit a research request to the government, to this agency, explain what it is that they want to write about and what data fields they want, and the agency will determine the validity of the story and what data fields the reporter needs in order to write that story," Ornstein said on NPR's On the Media. "That's pretty chilling." Ornstein and representatives from other journalism groups wrote to HHS last month to voice their concerns, but the agency "essentially told us to, in nice words, take a hike," Ornstein said.
For those unfamiliar with the database, it's important to note those stories made possible because of the public's access to it. According to the Association of Health Care Journalists, the St. Louis Post-Dispatch used the public file to help investigate the "lax and secret system of doctor discipline" in Missouri. The Duluth News Tribune in Minnesota wrote about a doctor who received high pay despite a record of malpractice allegations and patient complaints. The News & Observer in North Carolina used the database to help uncover "a long trail of malpractice payouts" to a partially blind neurosurgeon.
All these stories represent the type of journalism readers sorely need. They not only inform the public, but they protect it and in some cases directly lead to new law and policy. This is a point not lost on Heisel who is calling for an "I am Alan B." campaign among open record advocates. The Obama Administration itself campaigned on promises of transparency, but now sides with the unwarranted concerns of a single physician rather than those who are vulnerable to malpractice.
This is unfortunate because "transparency promotes accountability and provides information for citizens about what their government is doing." These are not my words, but those of President Obama shortly after assuming the presidency. They continue: "Executive departments and agencies should harness new technologies to put information about their operations and decisions online and readily available to the public." 
"What's so frustrating," Ornstein said, "is this is one complaint by one doctor's lawyer, and the administration responds by taking the entire file down."
Justin graduated from Suffolk University Law School in 2011, and is currently a law clerk at the Boston firm Prince Lobel & Tye. You can contact him through his website, JustinSilverman.com, and follow him on Twitter at @MediaLawMatters. 
(Image of notebook and computer courtesy of Flickr user the Italian voice licensed under a Creative Commons BY 2.0 license.)