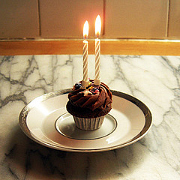 We are pleased to announce that the Online Media Legal Network, the Citizen Media Law Project's legal referral service, is now two years old!
The OMLN was started in Dec. 2009 as a way to help online journalism ventures and digital media creators find lawyers experienced in the sorts of legal issues media ventures face and to provide legal services on a pro bono or reduced-fee basis. 
Now, two years later, the OMLN has a network of 232 lawyers in 49 states and the District of Columbia who are willing to offer their services to needy citizen journalists and online publishers.  And help they have: as of Dec. 9, the OMLN has over 170 clients and has found counsel for 347 different legal matters, ranging from setting up a business to authoringwebsite terms of use to defending clients against defamation claims. 
We commemorated the event with a talk this week as part of the Berkman Center's Tuesday Luncheon Series, where we discussed the history of the OMLN, how the OMLN works, and what we've learned from it. In-person attendees included attorneys from OMLN member firms Booth Sweet LLP and Hermes, Netburn, O'Connor & Spearing, P.C.; OMLN client and former Berkman fellow Tom Stites; and a host of citizen journalists, Berkman fellows, and other interested folks. Many thanks to all who attended!
And many thanks to the Open Society Foundations, John S. and James L. Knight Foundation, and The Harnisch Foundation, as well as the law firms who have made donations to the OMLN; without your generous financial support, the OMLN's success would not have been possible!
An archive of the talk is available online; for more information about the OMLN, please watch the archive of our presentation here.
(Image courtesy of Flickr user ateliertally licensed under a CC BY-NC-SA 2.0 license.)