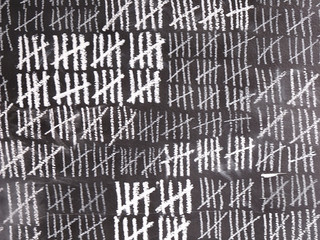 In December 2011, hacktivist collective Anonymous (in)famously hacked intelligence analysis firm Stratfor Global Intelligence, collecting over 2.7 million emails, including data for over 50,000 credit card numbers, 80,000 email addresses, and more. The group's stated goal was to use this data to give donations to charities at Christmastime. In February 2012, WikiLeaks began publishing these emails. Caught in the middle of this was freelance journalist Barrett Brown, who has written for The Guardian, The Huffington Post, Businessweek, and is also affiliated with Anonymous as a spokesperson. Brown linked to a zip file of these leaked emails in his IRC (Internet Relay Chat) channel, #ProjectPM (a crowd-sourced think tank that focuses on government intelligence contractors).
Brown's residence (as well as his mother's residence) was subsequently raided in March and September 2012, and he was targeted with three indictments including a total of seventeen charges. He faces substantial fines and imprisonment for up to 105 years. Having pled not guilty to all charges, Brown is currently in custody; his trial is expected to begin this September.
There has been a lot of confusion surrounding Barrett Brown, especially the charges he is currently facing and his potential 105-year sentence. Despite the thorough coverage of his case, and the underlying Anonymous hack and WikiLeaks publication, it is difficult to see how Brown could end up spending the rest of his life in prison. This blog post will break down the three indictments and the charges he faces. 
First Indictment
October 1, 2012
Brown's first indictment involves YouTube videos and Twitter posts threatening an FBI agent, which Brown created in response to FBI raids earlier in 2012 of his and his mother, Karen McCutchin's, homes. The alleged threats occured between March and September 2012, including comments from his Twitter account BarrettBrownLOL and his self-recorded YouTube video series "Why I'm Going to Destory FBI Agent [RS]."
Second Indictment
December 4, 2012; First Superseding Indictment on July 2, 2013
The second indictment, as replaced by a superseding indictment, relates to Anonymous's December 2011 Stratfor intelligence firm data hack. Data from this hack was shared with WikiLeaks in early 2012, including over 5,000 credit card account numbers and their respective identification and authentication information. Brown linked to a zip file of this data in an IRC channel, and the superseding indictment revolved around this dissemination of information.
Third Indictment
January 23, 2013
The third indictment again related to the FBI raids of Brown's and his mother's homes. Anticipating their arrival at his home, Brown went to his mother's house, where he allegedly falsely denied the presence of any laptops.
Conclusion
In an interview with Democracy Now!, Northwestern University philosophy professor Peter Ludlow noted the perverseness of punishing the disclosure of this hack more than the hack itself. Ludlow argued, "Considering that the person who carried out the actual Stratfor hack had several priors and is facing a maximum of 10 years, the inescapable conclusion is that the problem is not with the hack itself but with Brown's journalism." Brown's case reveals the danger of reporting on these sensitive topics, and suggests the chilling effect that vigorous enforcement may have. 
Still, seeing these large numbers, it is important to remember that they represent the maximum sentence available, and it is possible (even likely) that the prosecutor will not actually seek such a long sentence--prosecutors rarely do. That said, just the threat of this extreme sentence can be unbelievably powerful. The attention given to the irrationality of such a high sentence--especially as compared with lower sentences for dangerous crimes like bank robbery and manslaughter--makes Brown's sentence reminiscent of the sentence faced by Aaron Swartz. In these and similar situations, overcharging is used as a legal enforcement strategy and prosecutorial discretion over sentencing compels plea bargains, even when pleading guilty is against the defendant's interests. Perhaps it is time we look for reform there, in the sentencing and plea bargaining systems, as the sentence Brown faces (and Swartz faced) is not as atypical as we may be inclined to believe.
Kristin Bergman is an intern at the Digital Media Law Project and a rising 3L at William & Mary Law School. 
(Image courtesy of Flickr user Kirstelisa pursuant to a Creative Commons CC BY-NC-ND 2.0 license.)