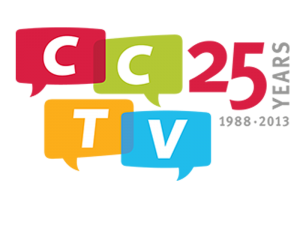 In May, the DMLP, with our good friends at the Harvard Law School Cyberlaw Clinic and the MIT Center for Civic Media, helped to produce an event celebrating the 25th Anniversary of Cambridge Community Teleivsion. Entitled Filling the News Gap in Cambridge and Beyond, participants in the event explored the quickly expanding world of citizen journalism: how technology is fueling its growth; how that growth is changing the way we see our world, enact change, and disseminate the news; and how people in communities around the world are taking the initiative to share stories that are left untold by the mainstream media.
We are pleased to announce that video of the event sessions has now gone live on  CCTV's website. The video is available to the public, so if you were unable to attend the event -- or if you were there and want to hear parts of it again -- we invite you to check it out.  In particular, the DMLP and the Clinic presented in a session addressing legal issues facing newsgatherers, so if you'd like to put some faces and voices to the names you see mentioned around our site, this is your chance!
Also available is Newsgathering in Massachusetts (PDF document formatted for booklet printing), a legal guide developed by the Cyberlaw Clinic and the DMLP for this event that provides background legal information on the rights of independent and institutional journalists to collect information in Massachusetts.  It covers core topics in Massachusetts newsgathering law, including: open meetings and public records laws; access to courts and courtrooms; recording courtroom proceedings; recording the activities of public officials in public spaces; and protection for anonymous sources.
We hope you find these resources informative and useful!
--
The Digital Media Law Project is based at the Berkman Center for Internet & Society at Harvard University. The DMLP produces a wide range of legal resources for independent online journalism projects and media ventures, including its multistate Legal Guide and specific resources developed to respond to breaking legal issues affecting online speech.
The Harvard Law School Cyberlaw Clinic provides high-quality, pro-bono legal services to appropriate individuals, small start-ups, non-profit groups and government entities regarding cutting-edge issues of the Internet, new technology and intellectual property. Harvard Law School students enhance their preparation for high-tech practice and earn course credit for working on a variety of real-world litigation, client counseling, advocacy, legislation, and transactional/licensing projects and cases.