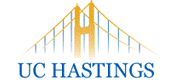 On March 22nd I'll be at UC Hastings in San Francisco for an all-day symposium entitled The Computer Fraud and Abuse Act: Transformation after Tragedy. The event is meant to serve as a critical examination of the Act (18 U.S.C. § 1030) in light of the prosecution of Aaron Swartz, which ultimately lead to his tragic suicide two months ago.
Building upon my earlier writing on the topic I will be moderating a panel on the Swartz case specifically, along with panelists Prof. Rory Little from Hastings, Cathy Gellis from Digital Age Rights, and Trevor Timm from the Electronic Frontier Foundation.
The object of the symposium is to review and critically examine how the CFAA applies today and how we might change the law going forward. Other panels will include an analysis of recent CFAA cases and various legislative proposals that are currently being considered to reform the CFAA. Speakers at those panels include Kade Crockford from ACLU-MA, EFF's Cindy Cohn and Hanni Fakhoury, Lothar Determann from Baker & McKenzie LLP, Jonathan Mayer from Stanford CIS, Susan Freiwald from USF Law, and Sebastian Kraska from the German Institut für IT-Recht (Institute for IT Law). 
The symposium is free to attend and is being held at the UC Hastings Alumni Reception Center, 200 McAllister St., Second Floor. California attorneys can receive MCLE credit for attending. You can RSVP for the event here. Registration closes on Monday. We hope to see you there.
Andy Sellars is a staff attorney at the DMLP and the Dunham First Amendment Fellow at the Berkman Center for Internet & Society.