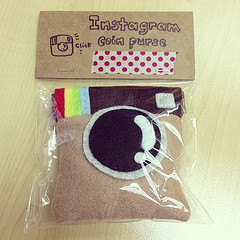 As a Los Angeles Superior Court prepares to break new ground concerning defamation on Instagram, journalists look towards the popular smart phone app as an alternative platform from which they can reach new audiences.
The famous rapper The Game -- known for such hits as "My Life" and "Hate It Or Love It" -- posted a photo of his children's former babysitter on his Instagram account alongside the caption: "Beware if this person is watching your children, she is a very dangerous baby sitter." The post was one of several that concerned The Game's ex-babysitter, Karen Monroe.
Monroe is now suing the superstar for defamation, claiming that since The Game's Instagram posts, she has lost her ability to work and is now suffering from depression. In order to succeed on her defamation claim under California law, Monroe will have to prove that The Game's published statements were false; unprivileged; have a natural tendency to injure or cause "special damage;" and that The Game's fault in publishing the statement amounts to at least negligence. Although Instagram's Terms of Use state that users "must not defame" under Section 6 of its Basic Terms, it remains to be seen whether Monroe can succeed on her defamation claim in California court.
Meanwhile, the stir caused earlier this year by changes to Instagram's terms of use continues to play out. At the end of 2012, Instagram notified users that it would be changing its terms of use, causing some users to coin the alterations an "Instascam" in the belief that the new terms would allow Instagram to exploit user photos commercially in new and disturbing ways. After notification of the pending changes, one unhappy Instagrammer filed a federal class action lawsuit against the company in a U.S. District Court in the Northern District of California. The complaint, filed a month prior to the installment of Instagram's new terms of service, alleged claims for breach of contract and violation of California's unfair business practices law, Business & Professions Code Section §§ 17200 et seq. The case was dismissed in mid-July due a lack of subject matter jurisdiction, a problem relating to the geographic location of the class of plaintiffs. Despite this setback, the plaintiffs re-filed in state court days after the federal court's dismissal and the case is ongoing.
A closer look into Instagram's new terms of service shows that currently, in the "Rights" section of Instagram's terms use, it states that rather than giving Instagram ownership of the content posted, users "grant to Instagram a non-exclusive, fully paid and royalty-free, transferable, sub-licensable, worldwide license to use the Content that you post on or through the Service." Instagram also emphasizes that the individuals own the content they post, but the photographs remains subject to the broad license granted to the company.
Instagram's current terms of use also allow the app to place "advertising and promotions on the Service or on, about, or in conjunction with your Content." This language was at the center of the controversy over the changes to the terms; Instagram had planned to alter its terms of service to limit their terms of service to merely the "display" of Instagram photos "in connection with" advertising. Many Instagrammers were up in arms against the proposed changes and the backlash caused Instagram to retract its proposed changes to the section. Ironically, Instagram's intended changes would have provided users with clearer rights to their photos; by blocking the changes, users have chosen to give up more of their rights to their Instagrammed photographs.
It's unclear yet what the fallout from the controversy will mean for journalists who have been signing up for Instagram accounts as a medium to broaden their viewership. Journalists have been using Instagram for some time now. Photographers from the Associated Press have taken to Instagram as one mode of audience expansion; during the 2012 presidential campaign, the AP asked staff photographers to use the app while on the campaign trail. NBC News has also used the app to crowdsource photos from audience members during concerts held outside of The Today Show. The movement towards branching out is strategic, as Instagram currently has over 130 million users.
The app also encourages users to attach the hashtag #breakingnews to photos they upload which may be newsworthy. But if journalists begin to make widespread use of Instagram as a news source and news platform as they have with Twitter, they may want to think twice before republishing user-submitted photographs. The mere act of posting photographs to a social media site, or even tagging them with a #breakingnews hashtag, is unlikely to be considered permission to the world to reproduce those photos in other contexts -- as Agence France-Presse and the Washington Post learned in January when, without permission, they republished photos uploaded by a Twitter user.
On the other hand, journalists should at least consider the license granted to Instagram before uploading their own photos. As noted above, the broad license granted by users to Instagram includes the ability to sublicense photos (including the user-curated #breakingnews photostream) to others.  This right to sublicense is limited by the site's privacy policy, which states, "We will not rent or sell your information to third parties outside Instagram (or the group of companies of which Instagram is a part) without your consent, except as noted in this Policy." However, the privacy policy includes an exception that Instagram "may remove parts of data that can identify you and share anonymized data with other parties"-- which could be read to suggest that Instagram can sublicense photos to third parties without your further permission, so long as they remove any credit or other information connecting the photos to you. 
Now, Instagram's CEO has stated directly in a post on the company's blog that "it is not our intention to sell your photos," which, notwithstanding the potential contractual loophole identified above, could put the company in hot water for deceptive trade practices if they go back on their word and exploit user photos in a resale market. Nevertheless, as applications like Instagram shift from a social model to a functional model for newsrooms across the country, journalists should be aware of the legal regimes surrounding such services.
Samantha Scheller is a rising 2L at the University of North Carolina School of Law.
(Image courtesy of Flickr user kenilim pursuant to a Creative Commons CC BY-NC-SA 2.0 license.)