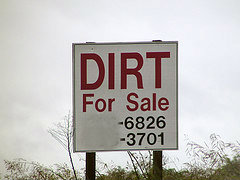 Let's start with the following premise: thedirty.com is a tasteless website. In addition to a bit of celebrity gossip and paparazzi-type pictures, the site also invites anyone to post pictures – often revealing, embarrassing, or insulting – of others for comment by users and, sometimes, the site's proprietor.
The site has been sued a number of times for postings making scurrilous allegations. One of these lawsuits was brought by Sarah Jones, a former Cincinnati Bengals cheerleader and high school teacher, who sued over postings (now removed) on thedirty.com which accused her of having a sexual disease and claimed that she "has slept with every ... Cincinnati Bengal football player." (Jones now has bigger problems: she was arrested in March on charges of sleeping with one of her students. She has pleaded not guilty.)
Jones originally filed the suit anonymously. She mistakenly named thedirt.com – rather than thedirty.com – as the defendant, leading to a default $11 million verdict. 
After that was cleared up, the site responded to the lawsuit by invoking section 230 of the Communications Decency Act, 47 U.S.C. § 230, which provides that operators of "interactive computer services," including web sites, cannot be held liable for material contributed (posted) by someone other than the site operator.  As thedirty.com explains in its FAQ:
What this law says is that if you are the operator of an "interactive website" (meaning a site that allows users to post comments), you cannot be held liable for anything that is posted on the site by users, including stories written by users and emailed to the site. If Nik [Nik Richie, the man behind the thedirty.com site] writes something himself and posts it, he is responsible for the accuracy of his words. However, as to everything else posted by users, Nik is not liable for what they say.
This is a bit of an overstatement. Section 230 does not make website operators immune from all claims: For example, they can still be sued for copyright infringement. But section 230 has become an effective way for websites to obtain early dismissals of most lawsuits against them.
But the federal judge considering Jones' suit against the site declined to dismiss the case, rejecting thedirty.com's jurisdictional and section 230 arguments. He later denied thedirty.com's motion for summary judgment on the basis of section 230, finding that the thedirty.com site actively encouraged tortious conduct by users.
This Court holds that, under the principles of Roommates.com [Fair Housing Council of San Fernando Valley v. Roommates.com] and Accusearch [Federal Trade Commission v. Accusearch], the defendants here, through the activities of defendant Richie, "specifically encourage development of what is offensive about the content" of "the dirty.com" web site.
Jones v. Dirty World Entertainment Recordings, Inc., Civil No. 09-219-WOB, --- F.Supp.2d ----, 2012 WL 70426, 40 Media L. Rep. 1153 (E.D. Ky. Jan. 10, 2012).
The Sixth Circuit Court of Appeals dismissed the web site's appeal of the summary judgment ruling, allowing the trial judge's decision to stand. The appeals court's dismissal was based on its finding that the trial court's decision was not a final, appealable order.
Although the defendants have invoked their alleged right not to stand trial under the CDA, they have failed to demonstrate how a substantial public interest will be imperiled by delaying their appeal until after the district court enters a final order.
Jones v. Dirty World Entertainment Recordings, Inc., No. 12-5133 (6th Cir. May 9, 2012).
But the Sixth Circuit's ruling is contrary to other courts' decisions stating that, in a First Amendment context, the mere threat of prolonged litigation can have a "chilling effect." The Supreme Court recognized this in its holding in Anderson v. Liberty Lobby, where it held that the "clear and convincing" "actual malice" standard should inform summary judgment rulings in public figure and public concern defamation cases.
Our inquiry is whether the Court of Appeals erred in holding that the heightened evidentiary requirements that apply to proof of actual malice in this New York Times case need not be considered for the purposes of a motion for summary judgment.  ...
In sum, we conclude that the determination of whether a given factual dispute requires submission to a jury must be guided by the substantive evidentiary standards that apply to the case. This is true at both the directed verdict and summary judgment stages. Consequently, where the New York Times [v. Sullivan] "clear and convincing" evidence requirement applies, the trial judge's summary judgment inquiry as to whether a genuine issue exists will be whether the evidence presented is such that a jury applying that evidentiary standard could reasonably find for either the plaintiff or the defendant.
Anderson v. Liberty Lobby, 477 U.S. 242, 247, 257 (1986).
In his dissent in Anderson, Justice Brennan stated that "[t]he Court's holding today is not, of course, confined in its application to First Amendment cases." Id. at 268. But its practical effect in media litigation has been extensive.
Since Anderson, it is virtually a "given" that a libel defendant will move for summary judgment, whether on actual malice, substantial truth, opinion, qualified privilege or other grounds. A quick review of published district court opinions post-Anderson shows that summary judgment proceedings are the norm.
Samuel Fifer and Greorgy Naron. Summary Judgment and the First Amendment: A Decade After Anderson v. Liberty Lobby, 1997 LDRC Bulletin No. 3, at 4 (July 31, 1997).
And MLRC's studies on summary judgment in media litigation (including one I conducted in 2007) have shown that media defendants win summary judgment motions in more than three-quarters (about 78 percent) of the cases in which they are made, and win partial summary judgment in an additional six percent of cases.
In the Internet context, section 230 was enacted to prevent a "chilling effect" that the threat of litigation would have on discussion on the Internet. (Of course, there was also the practical question of how websites could monitor the flood of comments.)
In Sarah Jones' case against thedirty.com, there may indeed be disputed evidence of the website's involvement in soliciting tortious statements from users; and perhaps enough evidence for section 230 to not apply.
But courts should tread a cautious line here, and not turn section 230 into a paper tiger that does not impose any real impediment to plaintiffs' lawsuits against web sites.
Eric P. Robinson is the deputy director of the Donald W. Reynolds Center for Courts and Media at the University of Nevada, Reno. He previously worked at the Media Law Resource Center and the Reporters Committee for Freedom of the Press. In addition to his posts here, Eric also blogs at www.bloglawonline.com.  
(Image of courtesy of Flickr user Michael Hummel under CC BY-NC-SA 2.0 license.)