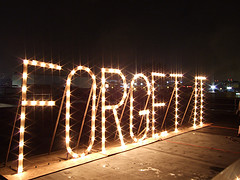 On June 25, 2013, the Opinion of the Advocate General Niilo Jääskinen (AG) in case C-131/12, Google Spain v. Agencia Española de Protección de Datos, was published. This case, which is pending at the Court of Justice of the European Union (CJEU), is being closely watched because one of the questions presented to the court is about the right to be forgotten by search engines. This question implicates the proper balance of freedom of expression and protection of personal data and privacy under EU law.
The case is also interesting because it is the first time that the CJEU is asked to interpret the 1995 Data Protection Directive vis-à-vis search engines. When the CJEU finally reaches a decision in this case, it will be binding not only in the Spanish Courts, but in all the national courts of the 28 Member States of the European Union.
Facts of the Case
In 1998, a Spanish newspaper published, both off-line and online, information about a court-ordered foreclosure auction to pay social security debt. In 2009, the debtor, who had since paid his debt, discovered that 'googling' his name led to a link to the online notice.
He asked the newspaper to take the information down, but the editor refused as the publication had originally been made by order of the Ministry of Labor and Social Affairs. He then asked Google Spain to stop referencing the link in its search results and also complained to Spain's Data Protection Authority, the Agencia Española de Protección de Datos (AEPD). read more »
Bookmark/Search this post with: