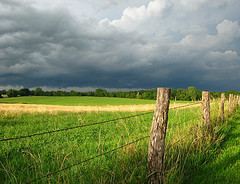 I've already written several posts about the overblown predictions that a ruling involving an Oregon blogger (now on appeal) would have dire consequences for bloggers in that state. But a recent decision by Iowa's Supreme Court on who can be considered "news media" under Iowa law may truly endanger bloggers and other online contributors in the Hawkeye State.
The issue is that the Iowa Supreme Court decided to maintain the distinction in Iowa state law between "media" and "non-media" defendants, with the latter being easier to sue for some types of libel.
Bierman v. Weier, No. 10–1503, 2013 WL 203611 (Iowa Jan. 18, 2013) is a libel suit based on Scott Weier's memior, Mind, Body and Soul, which focuses on Weier's personal transformation after his divorce from plaintiff Beth Weier. In the book Scott Weier alleged that Beth suffered from mental illness because her father, plaintiff Gail Bierman, had molested her as a child.
Scott Weier paid vanity publisher Author Solutions, Inc. $3,183.81 to design and print 250 copies of the book. He distributed between 20 to 30 copies to friends, family, and local businesses. In addition, three copies were sold through Author Solutions' website, and one sold through Amazon.com. The rest of the books are in storage. read more »
Bookmark/Search this post with: