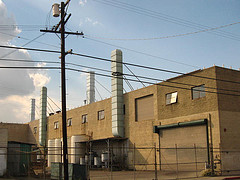 You might recall the Los Angeles Police Department's infamous Special Order No. 11, which directed officers to document in a so-called Suspicious Activity Report ("SAR"):
[A]ny reported or observed activity, or any criminal act or attempted criminal act, which an officer believes may reveal a nexus to foreign or domestic terrorism
including
Tak[ing] pictures or video footage (with no apparent esthetic value, i.e., camera angles, security equipment, security personnel, traffic lights, building entrances, etc.). 
This rule occasioned much comment from the photographer community, as one might expect. The problems with the "no apparent esthetic value" standard can be boiled down to two bleedingly obvious complaints: first, the police have no business judging aesthetic value under the First Amendment; and second, even if police could competently and constitutionally take action based on artistic merit, the rule disregards the legitimacy of photojournalism and other photography that is more concerned with documentation than aesthetics.
Well, it appears that the LAPD can stop recruiting officers with MFA degrees, but they aren't done with urban/industrial photography quite yet.  As reported by our friend Carlos Miller, on August 28th the Los Angeles Police Commission approved revisions to the SAR policy, dropping the reference to aesthetic value. The new policy addresses photography as follows:
read more »
Bookmark/Search this post with: