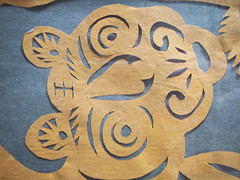 As a lawyer licensed in five states (MA, FL, CA, AZ, and NV) and who practices free speech law nationwide, I am in a position to comment on the relative merits of various states' views on First Amendment principles. Among the many states where I have worked on cases, Flori-duh is the worst. Hands down.
It has no anti-SLAPP law to speak of. Its state legislation intended to deter frivolous litigation, Fla. Stat. 57.105, looks great on the books but is a "paper tiger." While the statute was amended in 2002 to give it some real teeth, the state judiciary generally does not apply it. As a result, Flori-duh is a hotbed of frivolous SLAPP litigation.
If Nevada does not update its anemic anti-SLAPP law, it bears the risk of becoming the Florida of the West – at least with respect to frivolous SLAPPs. That risk is laid bare for all to see in the recent case of Metabolic Research v. Ferrell, despite the fact that the Ninth Circuit seems to have tossed in a prescription to cure some of the symptoms of the Nevada anti-SLAPP statute's lack of a fully developed spine.
What Happened?
From the Ninth Circuit's opinion: read more »
Bookmark/Search this post with: