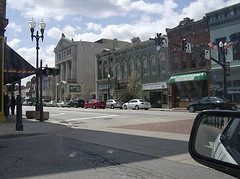 Is it possible that the tent is the new burning flag?
While today's Occupy tents don't obviously carry the same symbolic or historical meaning as the American flag, it's a question I've been thinking about since it was posed recently by Dr. Cathy L. Packer, faculty director of the UNC Center for Media Law and Policy at the University of North Carolina-Chapel Hill.
And she is not alone.
As I listened to the Diane Rehm Show on NPR last month, Harvard Law School's own Lawrence Lessig saw the situation similarly. "I don't think our framers – people who organized the conventions that produced our government – would even recognize the extent of legal regulation on the freedom of people to protest today," he said. Lessig urged Occupy protesters to make greater free speech rights one of the movement's goals. read more »
Bookmark/Search this post with: